As we get closer and closer to the mid-point of the year, Project Life continues to be everywhere. And 3 x 4 digital journaling cards are the hot item right now. New offerings keep the interest level high and there are some great ones this week. Check these out!
Designer Digitals
Designer Digitals has multiple new journaling cards out this week, including releases from Katie Pertiet, Studio Double D, and Cathy Zielske.
Katie's newest addition to her Rainbow series includes 32 3 x 4 journal cards labeled with the days of the week and adorable stitching.
Pocket Cards: Rainbow Dates No. 05
The new cards from Studio Double D are readymade journalers perfect for a Mother's Day theme.
Cathy Zielske's new journaling cards are beautiful in their simplicity – lined 3 x 4 cards with simple phrases at the bottom of each card.
Simple Note Cards No. 01 Brushes and Stamps
Two Peas in a Bucket
Two Peas also has three new sets of journaling cards available this week.
This first set, designed by Edeline Marta, is entitled Snapshot, and I can just picture Instagram or smaller photos layered on top of these adorable cards.
Erica Hernandez has two new sets of 3 x 4 cards available this week. The first is a set of alphabet cards and the second set includes a unique twist – washi words.
Alphabetical Order Journaling Cards
O'Scraps
Two designers at O'Scraps have new journaling cards out, too.
Anna Aspnes has released a lovely new set in her ArtsyKardz series and Vicki Stegall has a new set perfect for family game night.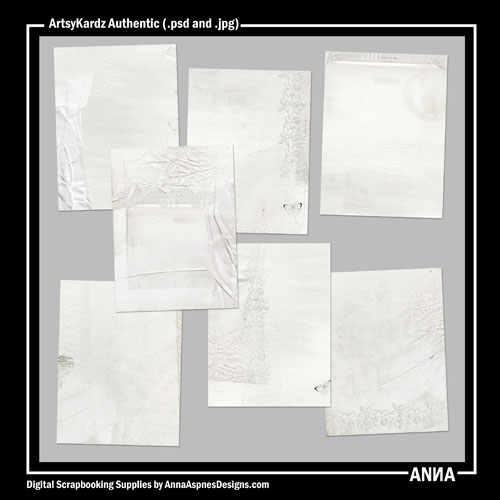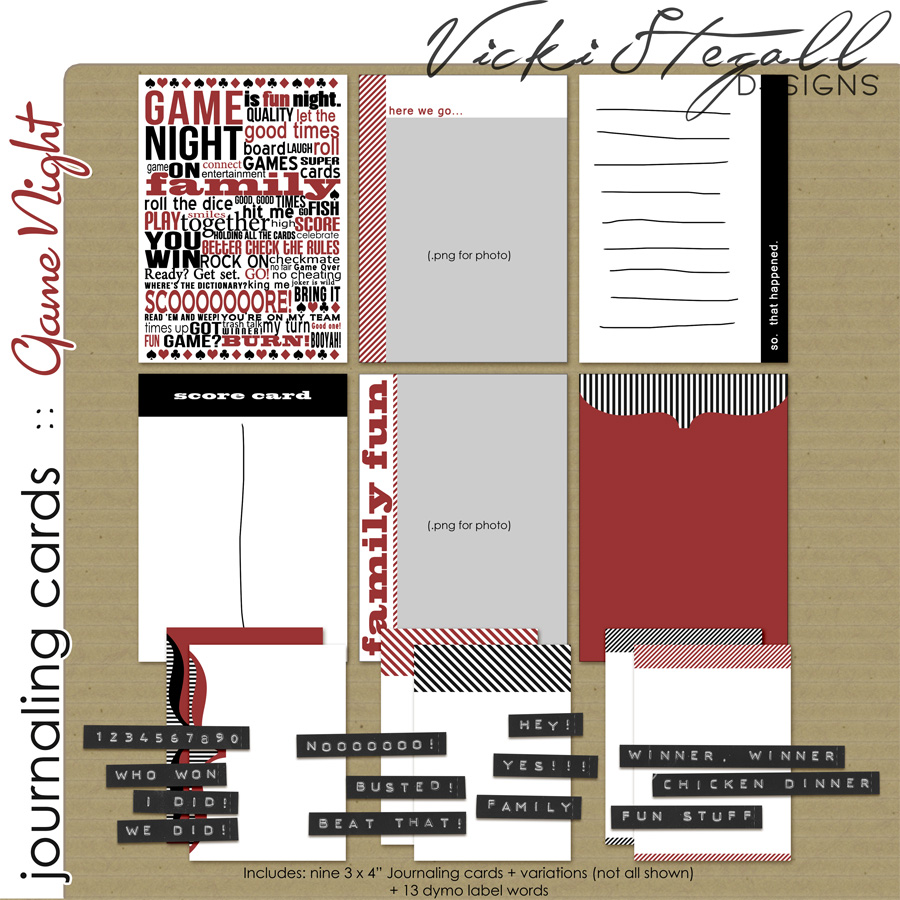 The Lilypad
The Lilypad has two new sets of 3 x 4 journaling cards that immediately caught my eye.
Amy Martin has released a new days of the week set that includes a nice texture and Jacque's new set is bright and colorful.
I really love that digital designers all over the web are continuing to make new products for Project Life. These new sets of 3 x 4 journaling cards are fresh and fun and I can't wait to see layouts made with these cards in the galleries!
Want to stay up-to-date on all the latest scrapbook news?