Everywhere I look online, I see digital life-based projects and coordinating supplies cropping up. In the past few years, we've seen Project Life, Project 365, and Week-in-the-Life type projects show up more and more in the digital world. This year, however, the field has just exploded, no doubt coinciding with the popularity of Becky Higgins' Project Life Kits. Becky's kit designs use a combination of 3×4 journaling cards and 4×6 photos to document each week. Many digital stores have released selections that coordinate with those designs.  Here are just a few recent digital releases that caught my eye.
Designer Digitals
Designer Digitals' designers include Katie Pertiet, Ali Edwards and Cathy Zielske. These three designers are a tour de force in life-based projects. They all offer templates, journaling cards, and many other coordinating digital supplies. [Disclaimer: This author is a long-time member of the Designer Digitals design team.]
Katie's style is characterized by soft lines, blended art, and beautifully-muted colors. Her recent weekly-project offerings showcase her style and include an artistic template series titled "Pocket Pages Layered Templates" and multiple journaling cards sets.
Pocket Pages Layered Templates No. 05
Ali Edwards is known for her beautiful handwriting and she offers a multitude of whimsical hand-drawn brushes and stamps, photo overlays, and word art. Many of these are compatible with Becky Higgins' Project Life, whose design team she recently joined. Her recent releases include:
Hello Life Boxes Brushes and Stamps No. 03
Words and Photos 6×12 Layered Templates
Everyday Photos Brushes and Stamps
Cathy Zielske – true to her clean and simple scrapping style – has just released a series of Tiny Templates, available in both 3×4 and 4×6 sizes, as well as check cards and weekly templates.
Check Cards No. 01 Brushes and Stamps
Cathy Zielske's 52 Weeks Vol. 01
Two Peas in a Bucket
Two Peas recently released several sets of 3 x 4 journaling cards that coordinate with Project Life, including a set of love-themed 3×4 journaling cards from Polka Dot Pixels and graphic journaling-card sets by Erica Hernandez.
Oscraps
At Oscraps, Anna Aspnes Designs, Paislee Press, and Kitty Designs have released a range of life-based project supplies and templates.
Anna Aspnes is well-known for her artsy, layered style and her recent designs don't disappoint. Her templates and card series would work beautifully for a weekly life-based scrapping project.
Kitty Designs has some new simple and sophisticated 3×4 journaling cards in the store and a line of templates designed to help document a day-in-the-life project.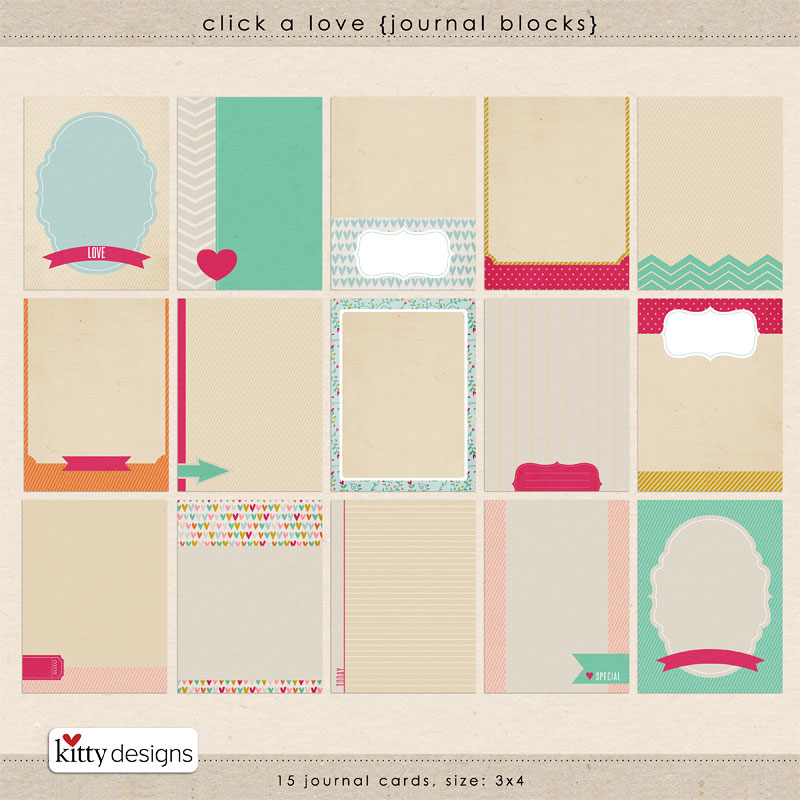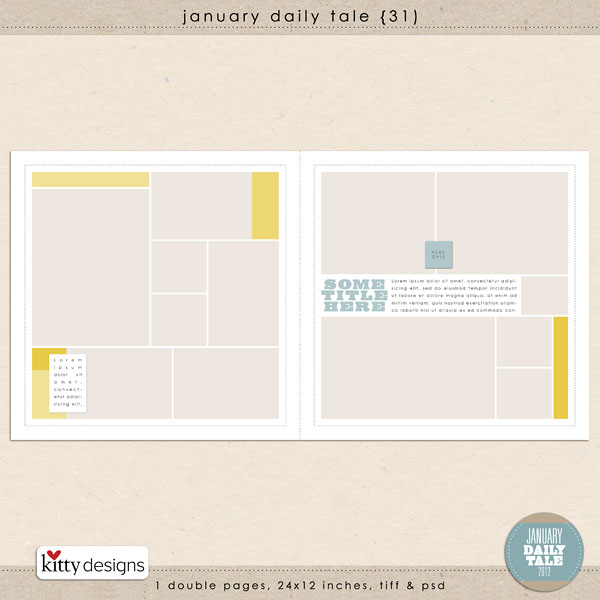 Paislee Press has recently released a plethora of 3×4 and 4×6 journaling cards, utilizing another hot trend in the scrapping world – retro chevron patterns.
I'm enjoying all of the life-based projects and supplies and I think that it's a trend to watch this year. I'll be very interested to see if this digital movement towards life-based projects continues every year. It's natural to see a bunch of new products at the beginning of the year as consumers are starting a yearly project. We're only five weeks into the new year so I expect to see new digital products for a few more weeks but my hunch is that they will taper off by the end of this month. The real question is whether consumers will keep up the projects as the year goes on.
Want to stay up-to-date on all the latest scrapbook news?